THE CZECH AND MORAVIAN GLASS CLUSTER
Branch association of The Czech Art of Glass
MISSION AND VISION:
Our mission is to create an effective and dynamic platform in the Czech and Moravian glassmaking sector, which would offer interactive space for business, scientific centers and schools, together with complementary organisations. The core activity of the Cluster is to help and develop the sector in different regions of the Czech Republic and abroad. Currently the Cluster has a single goal, which is to strenghten the prestige of Czech glassmaking in the next 10 years and get across the message that Czech glass industry and science is a prestigious domain of the Czech Republic, both at home and internationally. 
An essential part of our is to popularize Czech glass to potential students both at secondary and academic levels of study. The Glass Cluster thus initiated many projects, focusing on the a) initiating co-operation between glass industry and education and b) development of innovative glass making technologies.
As of September 2017, The Czech & Moravian Glass Cluster shares its members with its adjecent association The Czech Art of Glass and vice versa. 
CONTACT

THE CZECH AND MORAVIAN GLASS CLUSTER
Business Center Horymír, T. G. Masaryka 3, 261 01 Příbram
Business Centre Klamovka, Plzeňská 155/113, 150 00 Prague
Company is registered at The Municipal Court in Prague, ID 04352645
The three-member committee of the glass cluster:
Ing. Dalibor Šilhavý
Phone: +420 603 202 846, 255 739 999
E-mail: silhavy@czechartofglass.com
prof. Lubomír Němec, DrSc.
Phone: +420 607 659 711
E-mail: lubomir.nemec@vscht.cz
Ing. Milan Hřebíček, CSc.
Phone.: +420 603 571 544, 571 621 466
E-mail: mil.hrebicek@gmail.com

Cluster is a member of Czech Association of Small and Medium Enterprises and Crafts  and National cluster association.
We are also main partner to the glass awards Stanislav Libensky Award.
Cluster became an international partner to Association of small and medium companies in India, India SME Forum.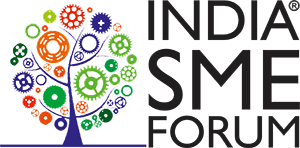 Co-funding Organization of the Czech Art of Glass / Czech and Moravian Glass Cluster: