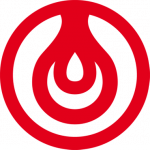 THE APPLIED ARTS SECONDARY VOCATIONAL SCHOOL OF GLASSMAKING IN ŽELEZNÝ BROD was founded in 1920, as the first in the country specialized solely in glassmaking. In the course of its existence, it has educated and trained for the career of artistic glassmaker a number of outstanding personages who represent not only Czech glassmaking but also other cultural and social professions. The school defines its mission as educating high-skilled craftsmen and artists capable of creative search for new possibilities of glass treatment, in connection with the development of state-of-the art technologies. The glassmaking school in Železný Brod provides training in the widest range of specializations, involving both heat and cold techniques of glass treatment.
As the only secondary school in the Czech Republic, it offers the specialization of Glassmaking Technology, which prepares its students for employment in glassmaking companies and various operational sections connected with glass production.
The school stakes mainly on quality, erudition of its teaching staff, excellent equipment of its workshops, and on keeping pace with up-to-date tendencies in artistic glassmaking, design and related fields. It has been scoring major successes through the works of its students and exhibitions which it regularly organizes in the Czech Republic and abroad.
The unique building housing the school will grip every visitor by its unique atmosphere. Every year during the summer holidays, a major exhibition of glass and design is held here. On view are artistic glass objects made by means of various techniques, documenting the creativity of the students.
více na www.supss.cz