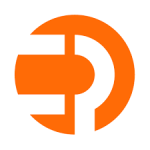 THE CERAMICS- AND GLASSMAKING SECONDARY VOCATIONAL SCHOOL IN KARLOVY VARY has a tradition of over 140 years. It offers seven courses of study leading to the Certificate of Secondary Education (equivalent of A-levels) in the artistic specializations of Graphic Design, Applied Photography and Media, Ceramics and Porcelain Design and Garment Design, technical and natural science specializations of Ecology and the Environment, Applied Chemistry and Ceramics-making Technology; plus apprenticeship courses.
In case of the A-level courses, the teaching takes place in classrooms with modern equipment. The graduates are well prepared for asserting themselves on the labour market, but many continue in studies at university-level establishments.
For those interested in studying for the Certificate of Apprenticeship, awarded on passing a final examination, the school offers the specializations of Ceramics Maker and Decorator and Glassmaker – Glass Making and Finishing??
The last-mentioned specialization prepares the students for delivering top-quality performance, both as employees and self-employed entrepreneurs. The school has a good specialist background in the MOSER glassworks, a.s. in Karlovy Vary, where the practical training takes place and which also offers the apprentices immediate employment. The students acquire high skills in the field of traditional techniques of hand-making luxury unleaded utility and decorative glassware. They also take part and succeed in students´ competitions, (e.g. Junior Glass Match Sanssouci).
více na www.spskkv.cz